METALS & GEMSTONES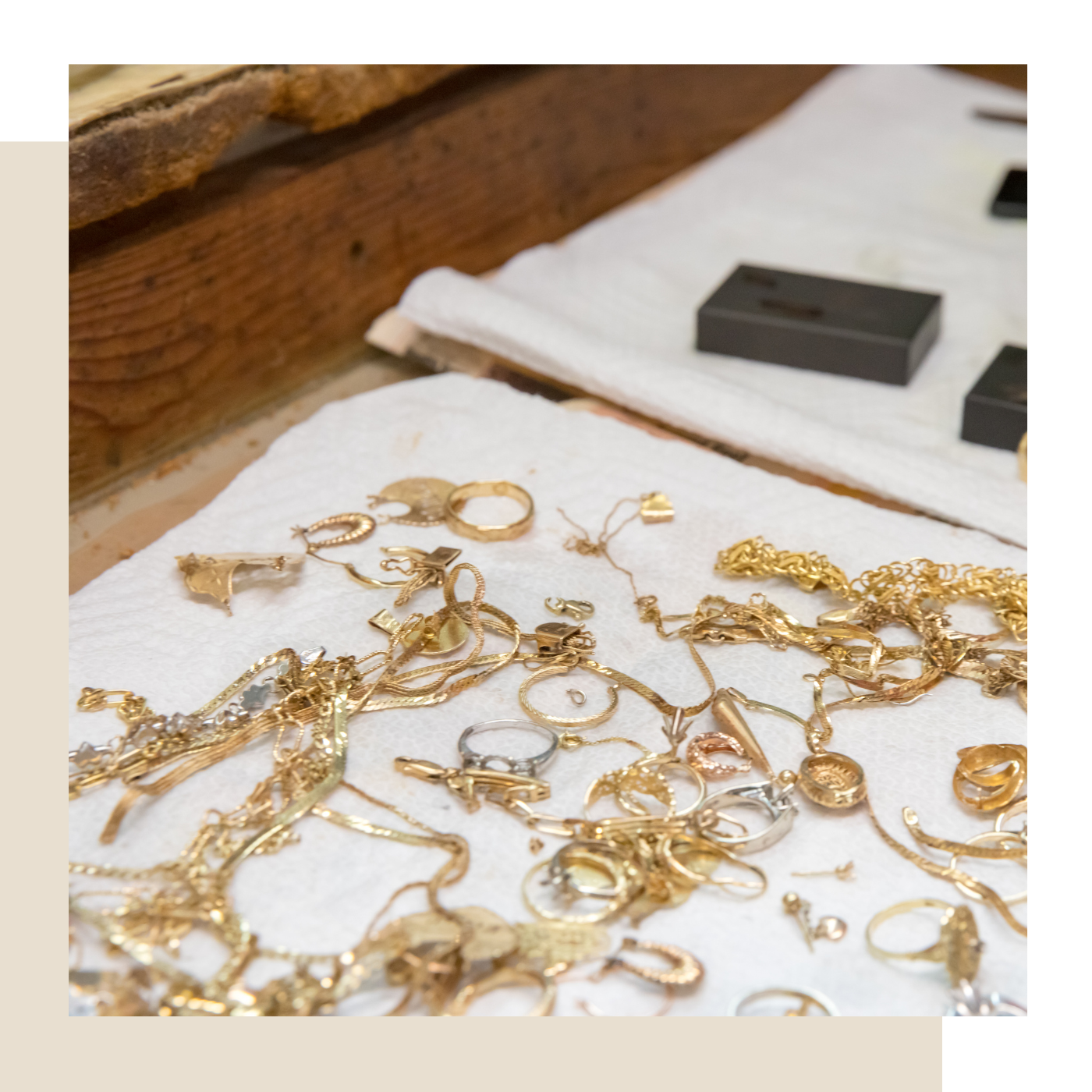 CARE TIP:

We advise keeping your jewelry away from perfumes and lotions and removing it before bathing with fragranced products, exercising or swimming in chlorine. Please store your jewelry in a dry and dark place, inside the given jewelry pouch. You may use a fine jewelry polishing liquid, warm soapy water or a non-abrasive polishing cloth (like a Sunshine Polishing Cloth) to clean your semi-fine jewelry.
POLISHING CLOTHS:

I include a small Sunshine Polishing Cloth in each order (when you purchase a piece of jewelry that has been soldered). Or you can purchase an extra cloth for $4
WHAT'S GOLD FILLED?:

Gold filled jewelry is a high quality, affordable alternative to solid gold. Basically, there is a thick layer of solid gold bonded to the center, which is usually jeweler's brass
WILL GOLD FILLED TARNISH?:

All semi-fine metals will tarnish with time. Gold fill has 100x more gold alloy than gold plated and because this layer of gold is much thicker, it means that gold filled jewelry lasts longer and does not tarnish easily
SEEING BROWN/DARK SPOTS ON 14k GOLD FILLED?:

Most of my jewelry pieces are soldered. This process can expose the base metal of 14k gold fill. This might result in a small dark spot appearing at the solder point or on the piece in patches. These spots can easily be removed with a polishing cloth.
ARE YOUR PIECES SAFE FOR SENSITIVE SKIN?:

Yes. All of our jewelry is made from the highest quality .925 sterling silver, gold fill or solid materials. These materials are considered hypoallergenic and don't contain allergy-inducing metals such as nickel, lead or copper.